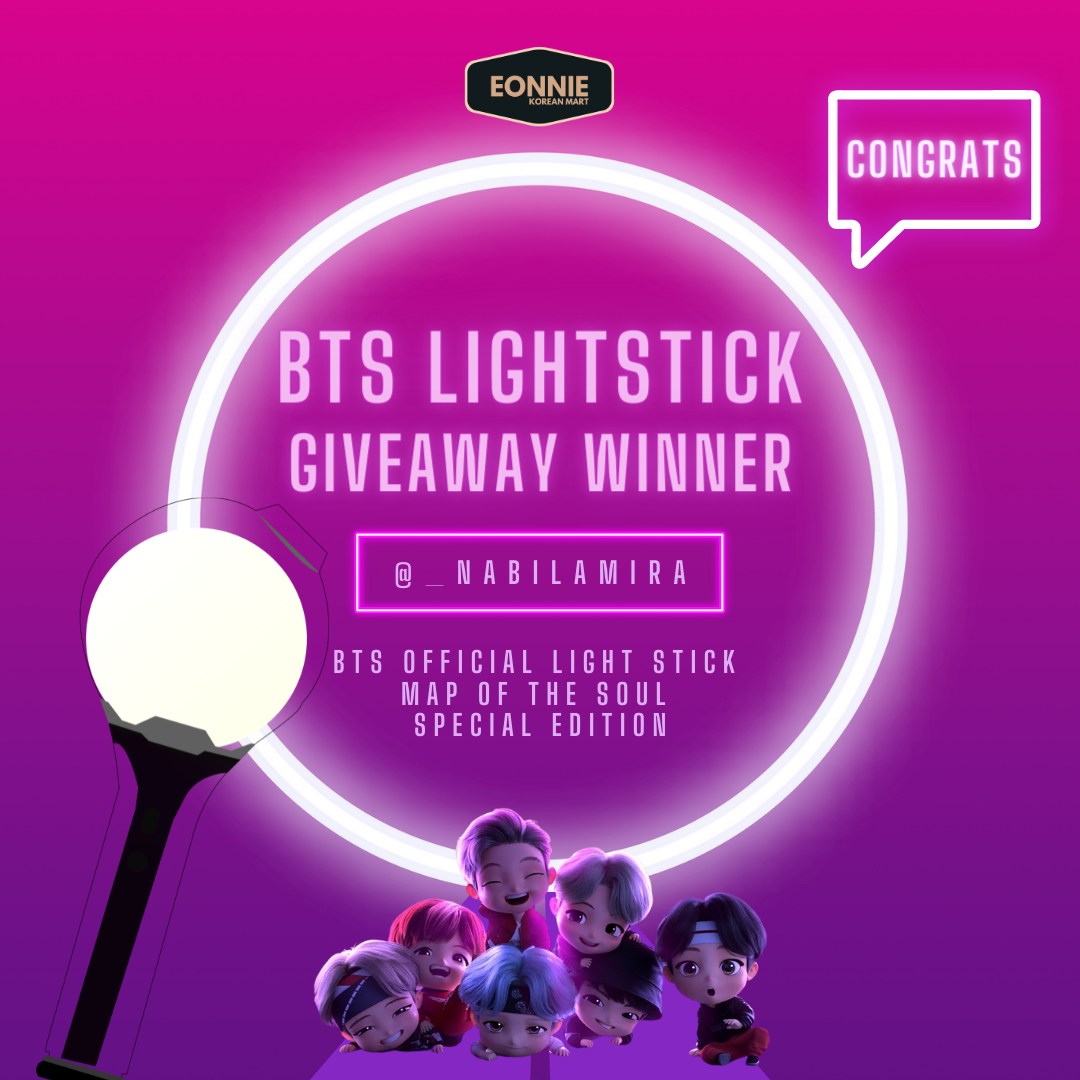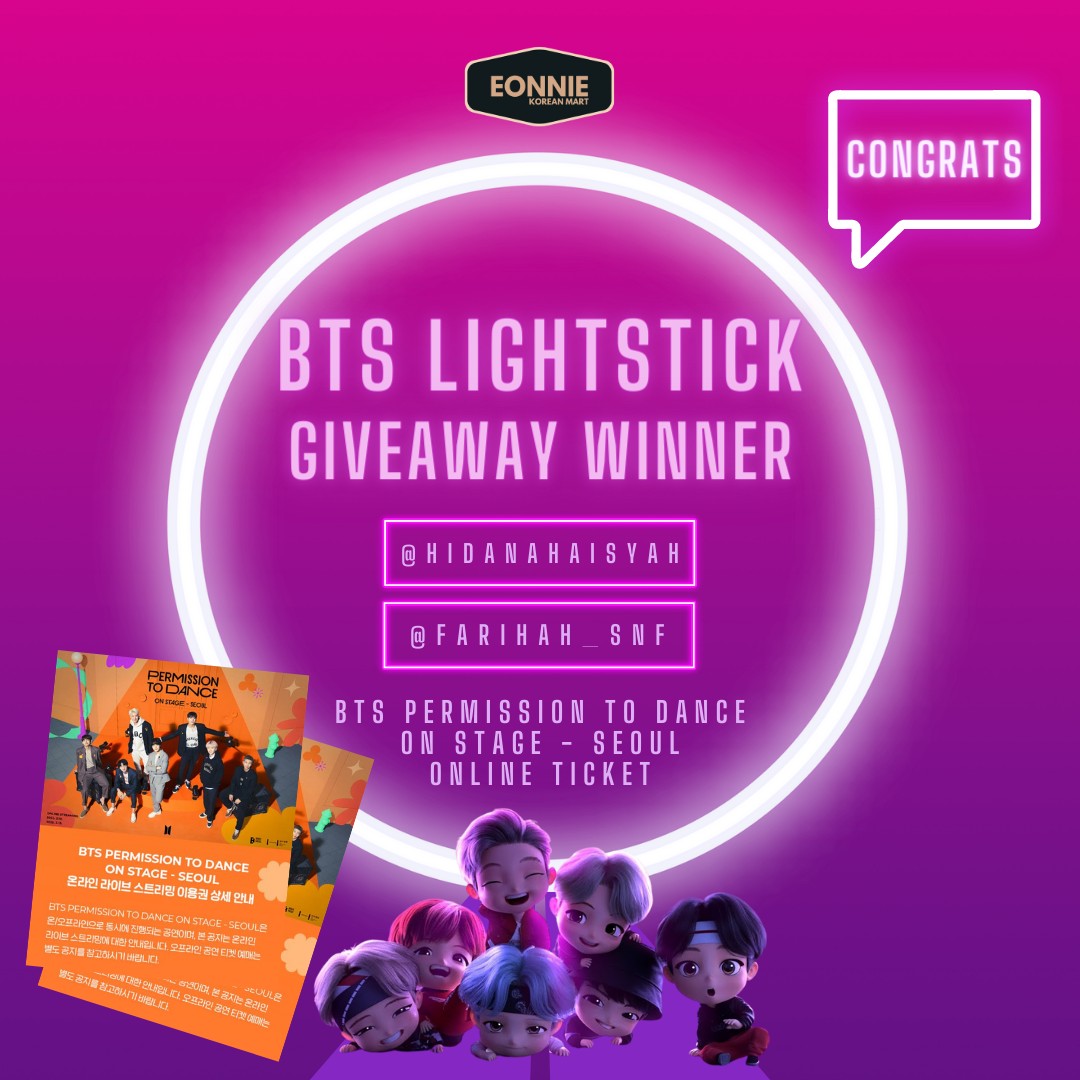 Congratulations to the BTS Lightstick Giveaway winner ! BTS Army betul yang dapat menang ni

Dah boleh get ready untuk online concert dah ni, siapa lagi yang dah beli ticket nya ? Comment emoji angkat tangan !
Siapa yang join live tadi, suka tak bila kita ada extra gift untuk lucky active followers Eonnie Korean Mart?
Buat sesiapa yang terlepas, Eonnie ada bagi 2 lucky winners, online ticket khas untuk tengok BTS Permission to Dance On Stage - Seoul

Yeorobun semua sporting

thank you sebab join live malam ni.. Gamsahamnida !